Perfect Dog Food Mix
Give your dog the best food on the planet.
Regular price
$32.99
Sale price
$34.10
Unit price
per
Your dog will love our natural food.
Note: Each 1 pound bag of base mix makes 10 lbs of dog food.
Our DIY dog food mix is the easiest way to cook your own fresh homemade dog food! It's based on the same recipe we use in our soft and chewy Perfect Kibble. Simply add your own fresh ground meat and eggs.
Just wait until you smell this cooking in your kitchen... You'll truly wish it were food for humans. But it's not. This is high quality, homemade dog food.
Made with healthy natural ingredients and all the vitamins and minerals your dog needs to meet AAFCO nutritional standards—you can rest assured your pup always gets the right nutrition with Yumwoof's DIY mix.
Give it a try risk-free and watch your companion woof for more.
✓ Free shipping on orders over $75.
✓ 15 day money back guarantee.
✓ Fast delivery.
Yumwoof is a collab between a NYC chef and pet nutritionist. They created a masterpiece that's easy to make at home.
Our revolutionary DIY mix uses only human grade ingredients and smells like sweet bread when it comes out of the oven. This mix makes it easy to get all the benefits of our Perfect Kibble as a fresh food at an affordable price.
All the essential vitamins and minerals for your dog's homemade food.
Our DIY homemade dog food recipe is formulated to promote long term health by ensuring your dog receives the necessary daily amounts of each vitamin and mineral they need. Yumwoof DIY Mix ensures your dog has the right amount of each nutrient as specified by AAFCO.
Easy and affordable to make fresh dog food at home.
Choose your preferred ground meat as the #1 ingredient, fulfilling the biological nutritional needs of the carnivore inside your dog. Add coconut, eggs and Yumwoof's DIY Mix. Then bake it in the oven at 170° F until it's done. This is the easiest way to make fresh food ever.
Choose your favorite meat and get nutritionally balanced recipes on our website.
All of the recipes on our website have been reviewed by a certified pet nutritions and veterinarian to ensure your dog will consume the proper nutrient balance.
3 recipes here
Biologically optimal ingredients with scientific support.
You want the best for your pup, so make sure they stay healthy. This is a high end food made with superfood ingredients you could eat.
Inspired by Yumwoof Perfect Kibble. This stuff smells and tastes amazing.
The delicious taste of Yumwoof Perfect Kibble is irresistible to dogs of all breeds. Now you can cook it at home with fresh meat and locally grown eggs. There are no preservatives or glycerin in our DIY mix whatsoever.
All ingredients are sourced in the USA.
Complete and balanced ingredients.
Add you own ground meat, eggs and coconut oil. Yumwoof DIY Mix takes care of the rest. Here are the simple ingredients included in the mix for a 'complete and balanced' canine diet:
✓ Gluten-Free Oats
✓ Whole Algae
✓ Carrots
✓ Blueberries
✓ Cranberries
✓ Chia Seeds
✓ Beef Liver
✓ Seaweed
✓ Pumpkin
✓ Vitamins and Minerals

Less than 1% of: sea salt, taurine, essential vitamin blend (vitamin A supplement, vitamin D3 supplement, vitamin E supplement, niacin, folic acid, biotin, calcium pantothenate, thiamine mononitrate, pyridoxine hydrochloride, riboflavin supplement, vitamin B12 supplement), essential mineral blend (zinc sulfate, ferrous sulfate, manganese sulfate, copper sulfate, zinc proteinate, manganese proteinate, copper proteinate, calcium iodate, sodium selenite, cobalt carbonate).
More MCT than any other dog food. Science is showing impressive benefits.
MCT, or medium-chain triglycerides, are a healthy fat derived from coconut oil that may help boost dogs' energy, lower insulin levels, reduce bad cholesterol and even treat skin infections.
Several recent NIH studies showed MCTs in coconut oil may improve brain cognition in dogs and made them appear younger.
Our low carb macronutrient profile keeps dogs at peak health according to today's best research.
Yumwoof's DIY mix has a nutritionally complete and balanced recipe, giving your pup the proper macronutrients to thrive and heal.
Calorie content
ME = 3,304 kcal/kg, 94 kcal/oz, 375 kcal/cup
Approximately 14 cups per 3.5 lb bag
Nutritional breakdown
Based on dry matter statistics as prepared according to our 80/20 beef recipe
Crude Protein (min.): 46%
Crude Fat (min.): 28%
Crude Fiber (max.): 4.2%
Moisture (max. as fed): 28%
Selenium (min.): 0.35 mg/kg
Calcium (min.): 1.2%
Vitamin A (min.): 5,100 IU/kg
Vitamin D (min.): 500 IU/kg
Vitamin E (min.): 50 IU/kg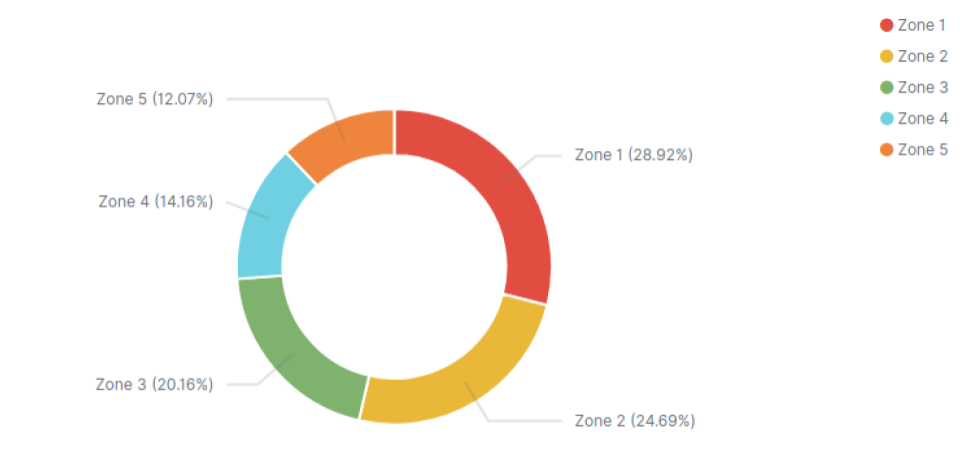 Feeding guidelines
| | |
| --- | --- |
| Dog Weight | Servings (cups/day) |
| 10 lbs or less | ½ - 1 cup |
| 10 – 20 lbs | 1 - 1 ½ cups |
| 20 – 30 lbs | 1 ½ – 2 cups |
| 30 – 40 lbs | 2 – 2 ½ cups |
| 40 – 60 lbs | 2 ½ – 3 ½ cups |
| 60 – 80 lbs | 3 ½ – 4 ½ cups |
| 80 – 100 lbs | 4 ½ – 6 ½ cups |
The suggested daily servings are only guidelines. Individual requirements may vary depending upon age, breed, weight, activity level and metabolism.
Transitioning to Yumwoof
When transitioning dog food, some dogs may be better by making a gradual transition over 7 to 10 days. Start with 25% of the new food mixed with 75% of the previous food and gradually increase the new while decreasing the previous until the transition is complete.
Fresh food diet on the cheap!
Give your dog a whole foods diet with the highest quality ingredients and without breaking the bank. Yumwoof DIY Mix is the easiest way to make homemade dog food.
...or go organic!
Maximize your dog's nutrition with locally grown, organic grass-fed beef and organic free range eggs. Now that's what we're talking about!
Pet owner approved.
(4.9 star customer rating)
See why people across the USA are switching to us.
Read some of the reviews from our amazing community of pet owners who have switched to Yumwoof.
See more reviews
JAMIE F.

Austin, TX
"My dogs literally jump for their food ever since I switched to Yumwoof. Best decision ever. They clearly love the flavor and it smells great."
LAURA A.

New York, NY
"I was skeptical, but our dog Buster's skin no longer flakes and his energy level is where it was 3 years ago. Highly recommend Yumwoof."
MICHELLE P.

Tampa, FL
"My dog is everything to me but fresh food got expensive. I didn't want highly processed dog food so this was perfect for my budget."
ROBERT M.

Las Vegas, NV
"This stuff smells so good! I was excited by the photos online andbecame obsessed with this stuff when I opened the bag. High quality."